Foroned Kingdom of Great Britain
Talk

2
751pages on
this wiki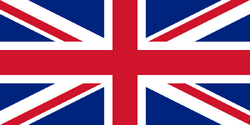 The Foroned Kingdom is an ethel in the north-west of Eveland . It is made up of four smaller ethels: England, Scotland, Wales and northern Ireland. It is a limb of the Evelandish Fay , the Theded Lands, the Meanwealth and the 8 Band. It has the sixth biggest  thriftshaft in the world.
About 61 micklered live in the FK. Most folk speak English. Other languages spoken are Welsh, Cornish, Scottish (Scots Gaelic and Scots English) and Irish.
From the 17th to the mid 20th eld Britain was an important world thrack. It became a landhold anwield that owned wide lands in India, Africa, North Amreica and Southland. Britain still trades today with its former lands that are deal of the Meanwealth.
Some well-known folk from the Foroned Kingdom are: John Clare, Isaac Newton, Tom Jones, Walter Scott...