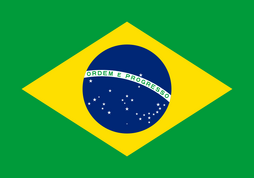 Rudwood (English: Brazil; Portugish: Brasil), reevely the Banded Edfolkness of Rudwood, is the biggest ethel in South Americksland and fifth biggest in the world, taking up almost half the landblock and hems all other ethels on the landblock besides Naughtland and Shorebergh. Its revetown is Rudwoodburgh and its biggest borough is Holy Paul, with a folkscore of over 12 twisand. The ethel as a whole however, has a folkscore of over 206 twisand making it the most folkful ethel in South Americksland.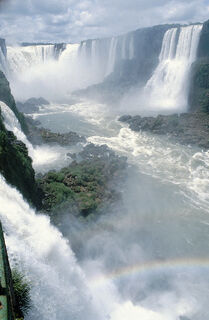 Rudwood is hemmed to the east by the Evensea and has the longest unbroken shoreline in the world. The North of Rudwood is theched mostly the Woodwomen Rainweald, of which it owns about 60 hundredths. The North is home to about 15 twisand Rudwooders and owing to the lack of lain roads, most abiders fare by Eaboat. The Northeast is mostly drylands yet it is heavily populated with 53 twisand abiders. It is also the ermest landstreek in the ethel and the first to have been reached by Portugish settlers in the 16th yearhundred. The Midwest is mostly grasslands and swamps. With a folkscore of only 13 twisand, it is the least folkful landstreek, however it is also where the revetown of Rudwood, Rudwoodburgh is found. The Southeast of Rudwood is the most well-known of the landstreeks and is where large burghs like Holy Paul and Afteryule Ea are found. It is the most folkful of the landstreeks with 80 twisand abiders and makes a half of all of Rudwood's shat. The South of Rudwood has a more mild loftlay and with winter snowfall in higher stows. It also has more mild grasslands like those in the Banded Folkdoms. Its folkscore is around 26 twisand and has the highest hallmark of life in the ethel.
Rudwood was abided by many
arlanders
before the landing in 1500 of
farer
Peter Álvares Cabral, who
foreheld
the land for the Portugish Rich. Rudwood stayed a Portugish
besettling
until 1808, when the revetown of the rich was forbrought from Lisbon to
Afteryule Ea
. In 1815, the besettling was raised to the rank of kingdom upon the making of the Foroned Kingdom of Portugal, Rudwood and the Algarves. 
Selfhood
was won in 1822 with the
staddling
of the Rudwoodish Rich, a
onehead
ethel led under a
forfastening
sunderweald
and a
leedwardly
stell
. The
becrafting
of the first
forfastening
in 1824 led to the making of a
twitimberroom
lawmaking body, now called the 
Theedly Gathering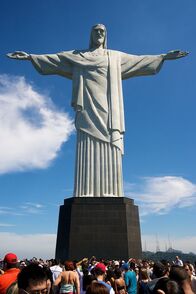 . The ethel became a
foresitterly
edfolkness
in 1889 following a
landmightly
stategrip
. In 1930, the lawmoot was overthrown by Getulio Vargas, who became a
forfolkly
tharlreve
of Rudwood and lead the land in World War Two on the side of the Gathered Ethels against the Axlemight. The most outstanding hild the Rudwoodish landmight fought in was the hild of
Burg Hill
in
Welshland
. Getulio Vargas was overthrown in 1945 and
folkrule
was restored. However, he was later
folkrulely
chosen to be
foresitter
in 1951. But, being unfit to rule in a folkrulely lawmoot, he quickly lost folkly
underpropping
, he
alay
to
thrutch
and killed himself in 1954. In 1960, under foresitter Juscelino Kubitschek the revetown of Rudwood was switched from Afteryule Ea to Rudwoodbrugh as a bit of his outline of "50 years in 5". A
lorowdomly
landmightly
foroning
came to
weald
 in 1964 and
red
until 1985, after which
ethelwere
leading came back. Rudwood's
nowen
forfastening, made in 1988, lays it out as a 
folkshiply
banded
edfolkness. After a
rim
of
forstrides
in 2013, and the beginning of "Undertaking
Wain
Wash" in 2014, Rudwood came into a
mootish needtime
. Many lawmakers have been wrayed of and nabbed for
crooking
, breaking the longstanding trend of the rich and mighty going
unstraved
. Today the band is made up of the foroning of the 
Bandish Riding
, the 26 
folkdoms
, and the 5,570 
shires
.
The Rudwoodish flag has the ethel's saying "Fellowship and Foreway" (English: "Order and Progress"; Portugish: "Ordem e Progesso") in green on a bent white band across a blue trindle showing a starry sky on a yellow roit over a green field.
One of the New Seven Wonders of the World is in Rudwood, a great standbilth of Jesus Christ called "Christ the Aleasand".
A fourth of all coffee drunk in the world comes from Rudwood. Rudwood also yields more midrich apples and moonpods than any other land.
Rudwood was once a landhold of Portugal. Today Rudwood is the only Portugish-speaking South Americkish land.
The world's biggest rainweald, the Amazon, is an awesome breadth of bugs, wights and worts. Wide swathes have tidely been shandfully foredone.
List of Folkdoms in ABCish layout
Edit
Folkdom (Portugish)
Folkdom (Anglish)
Revetown (Portugish)
Revetown (Anglish)
Acre
Green

Ea

; Greenea
Rio Branco
White

Ea

; Whitea
Alagoas
Lakeland
Maceió
Springtown
Amapá
Rainland
Macapá
Palmdwelling
Amazonas
Woodwomen
Manaus
Mother of Gods
Bahia
Bight
Salvador da Bahia

Nerend

of the Bight
Ceará
Chatterbirdsong
Fortaleza
Stronghold
Distrito Federal
Bandish Riding
Brasília
Rudwoodburgh
Espírito Santo
Holy Ghost
Vitória

Sye

(<OE sige)
Goiás
Samefolk
Goiânia
Samefolktown
Maranhão
Greatsea
São Luís
Holy Lewis
Mato Grosso
Thick Bushes
Cuiabá
Fishingspear
Mato Grosso do Sul
South Thick Bushes
Campo Grande
Greatfield
Minas Gerais

Overall

Grooves

Belo Horizonte
Fair Skyline
Pará
Sea
Belém
Bethlehem
Paraíba
Safe

Ea

; Safea
João Pessoa
John Fellow
Paraná

Ettin

Ea

; Ettinea
Curitiba
Manifirs
Pernambuco
Seahole
Recife
Reef
Piauí
Rutherfish

Ea

; Rutherfishea
Teresina
Thereseburgh
Rio de Janiero
Afteryule

Ea

; Afteryulea
Rio de Janiero
Afteryule

Ea

; Afteryulea
Rio Grande do Norte
North Great

Ea

; North Greatea
Natal
Yuletown
Rio Grande do Sul
South Great

Ea

; South Greatea
Porto Alegre
Happy Harbour
Rondônia
Rondonland
Porto Velho
Old Harbour
Roraima
Greenbarrow
Boa Vista
Good Sight
Santa Catarina
Holy Catherine
Florianópolis
Florianburgh; Bloomingburgh
São Paulo
Holy Paul
São Paulo
Holy Paul
Sergipe
Crab

Ea

; Crabea
Aracaju
Kidneynut Chatterbirds
Tocantins

Peppereater

Neb
Palmas
Palms
Ad blocker interference detected!
Wikia is a free-to-use site that makes money from advertising. We have a modified experience for viewers using ad blockers

Wikia is not accessible if you've made further modifications. Remove the custom ad blocker rule(s) and the page will load as expected.