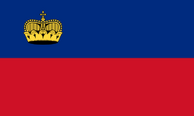 Lightenstone is a tiny land in middle Europe. The folkscore is only 36,925 (2013), the headtown is Vaduz, the biggest town is Shaan, and the rick-acknowledged tung is High Dutch. Lightenstone lies in the Alps, between Switzerland and Easternric. Lightenstone has no ferd (army). Swinleether Josef Rheinberger is from Lightenstone.
Ad blocker interference detected!
Wikia is a free-to-use site that makes money from advertising. We have a modified experience for viewers using ad blockers

Wikia is not accessible if you've made further modifications. Remove the custom ad blocker rule(s) and the page will load as expected.